Sausage, Pepper, & Onion Pizza
First of all, Happy Mother's Day to all of the mothers out there!  I realize this isn't your normal "Mother's Day Brunch" post or something like that, but I hope you all like it anyway.  Celebrate mom by making her something special, no matter what it is!
I love to make and eat the "street food" of Sausage, Peppers, & Onions.  Have I ever actually ate it as "street food"?  Well, no.  But I can imagine that it's pretty great when other people make it too.  When I found some great looking (and great priced!) bell peppers at the market, I knew what I wanted to do with them.  However, my husband commented that night that, "Pizza sounds really good," so I decided to experiment.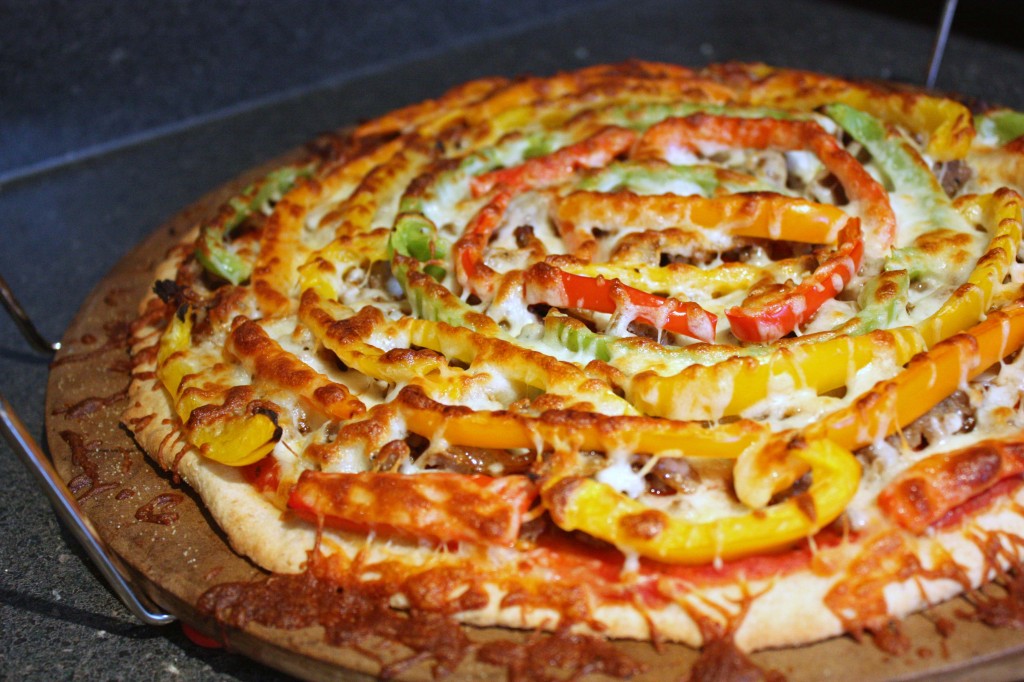 Thus, Sausage, Pepper, & Onion Pizza was created.  And I'm so glad my husband was craving pizza that night!
Start with a good pizza crust.  Of course, I recommend making your own.  My whole wheat recipe can be adapted to an all-purpose-flour-only version if you so choose.  You'll also need the following: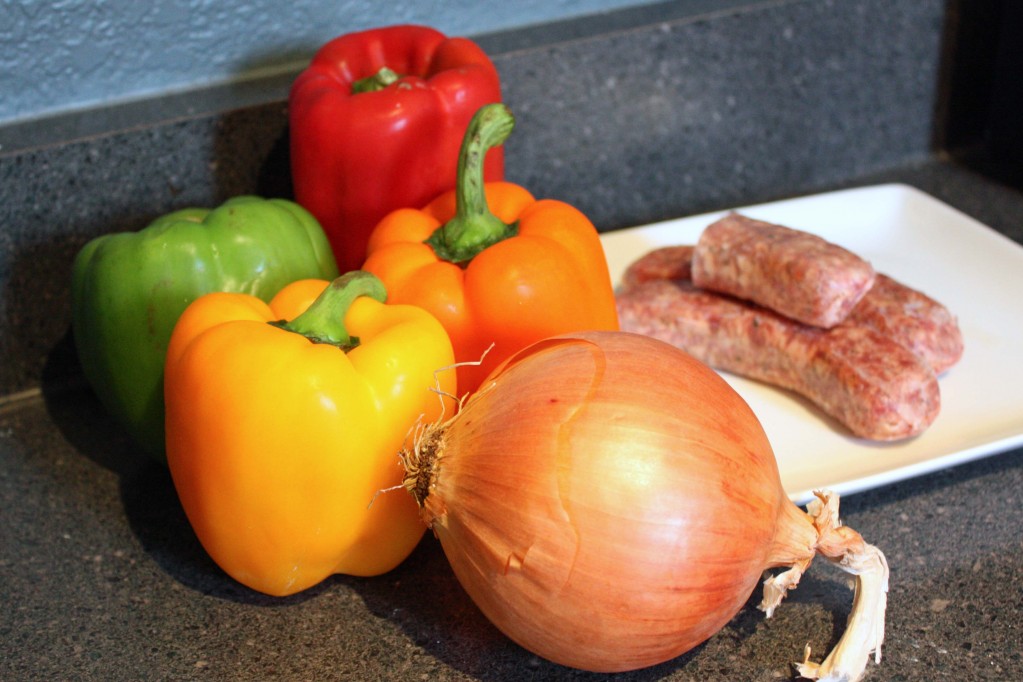 First, brown up the sausage.  After draining, I add it to a bowl lined with a paper towel to absorb excess grease while it waits to be used.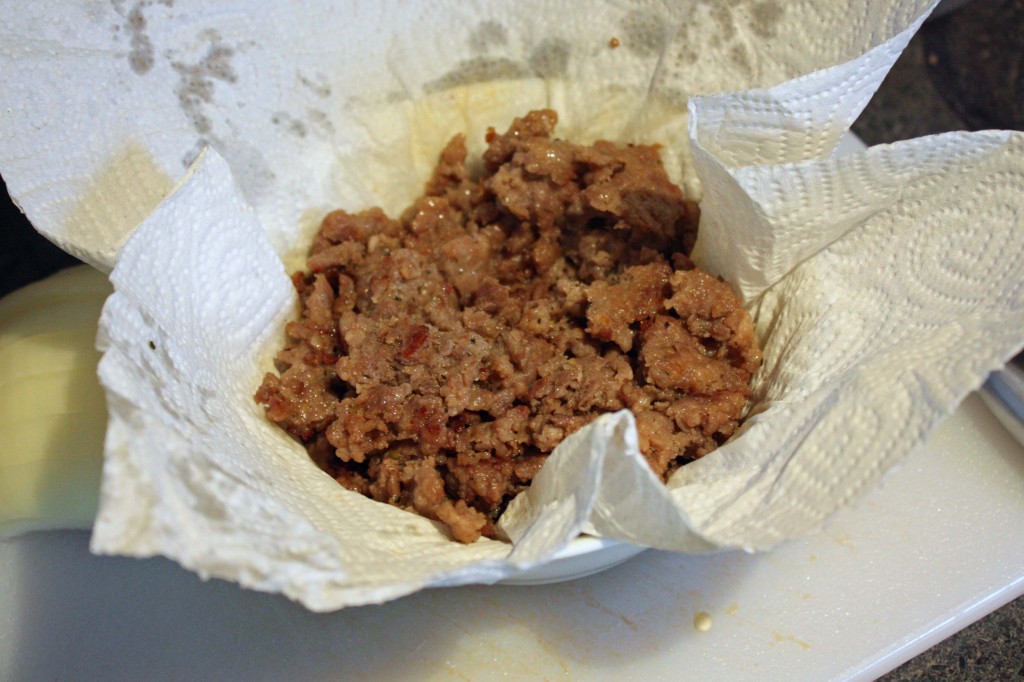 Slice up the onion.  I used half an onion, and I totally regret it.  Use one full onion.  You'll thank me later!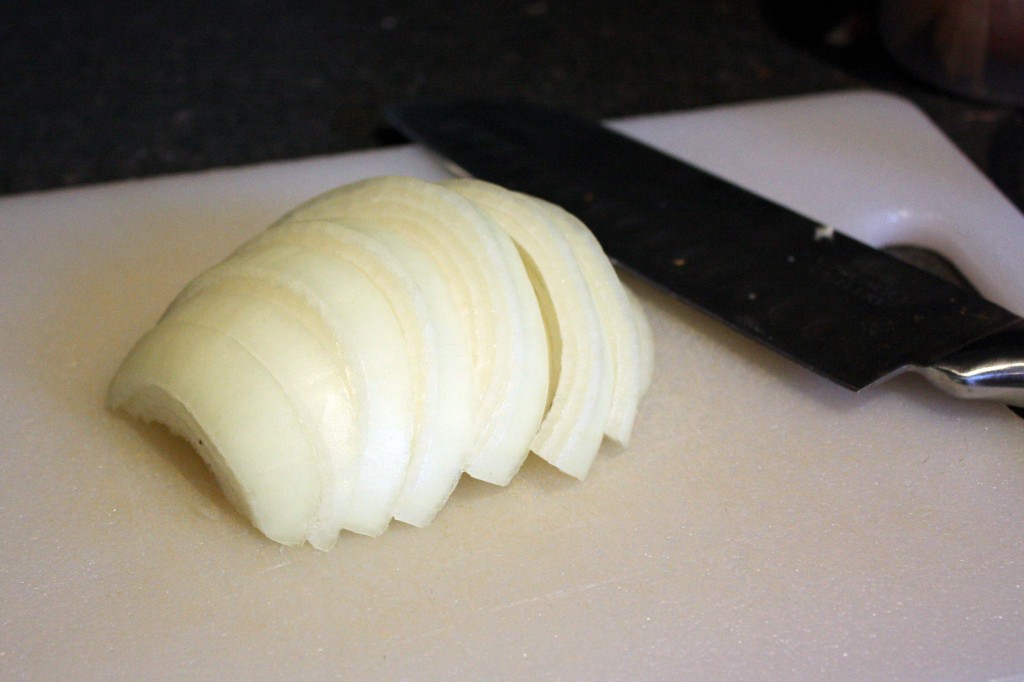 In the same pan that you cooked the sausage, melt the butter.  Scrape up all of the brown, flavorful bits as it melts.  Add the onion.  Cook for a few minutes, add a pinch of salt and sugar if desired, and keep cooking until caramelized, but not burnt.  Set them aside.  On a side note, I think I could eat a bowl of caramelized onions… I think they are that good.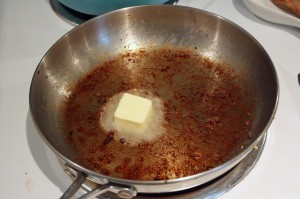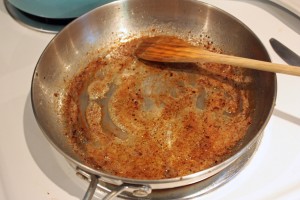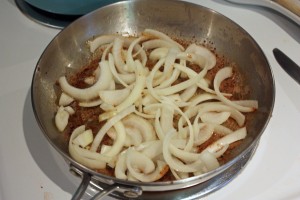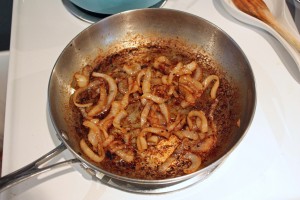 Make sure the peppers are sliced thinly, so they will cook in the oven.
Now, put it together!  After pre-baking the crust (if needed), start topping with the sauce.   Then add the sausage and the onions.  See how few there are?  I could have probably tripled it for my taste.  Top all of that with the peppers.  There's no need to get fancy with decorating like I did, but hey, why not?  Sprinkle with cheese.  Not too much though.  You really want the sausage, pepper, and onion flavor, not necessarily the cheese.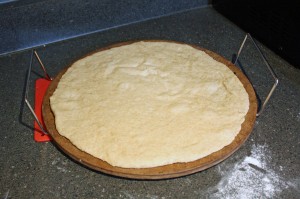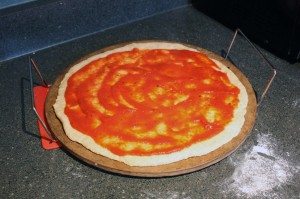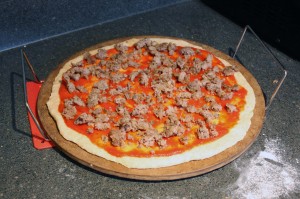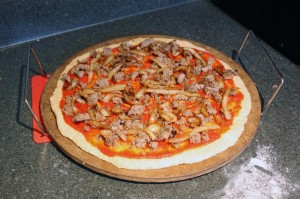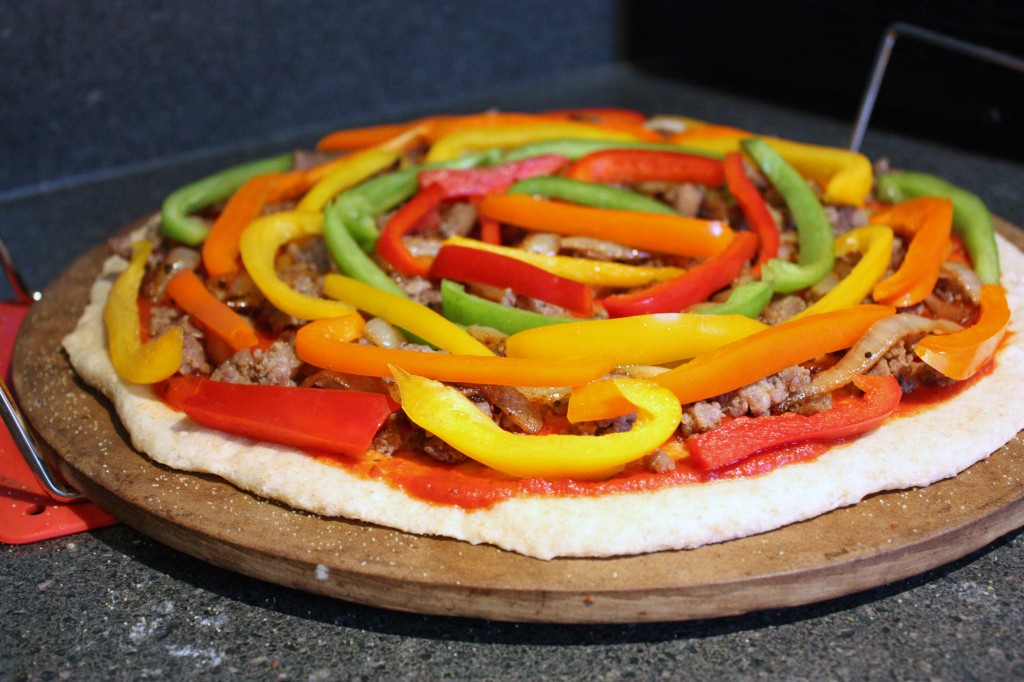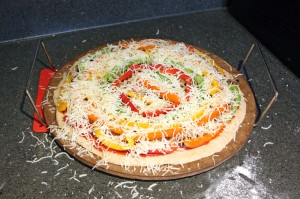 Bake it all until bubbly and golden brown.  I let pizzas sit just a few minutes before slicing.  It just helps the toppings set up a little.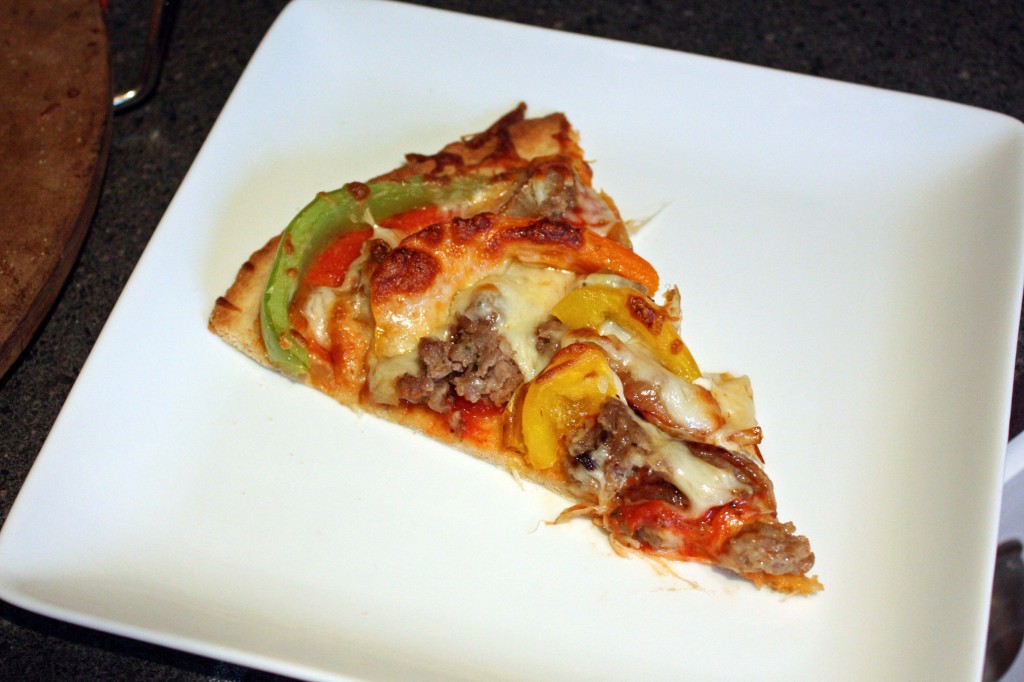 Slice it up and serve!
Sausage, Pepper, & Onion Pizza
An Everyday Home Cook Original
1 14″ to 16″pizza crust (I recommend a single recipe of this dough)
1 tablespoon butter
1/2 pound Italian sausage
2 whole bell peppers*, thinly sliced
1 medium yellow onion, sliced
1/4 to 1/3 cup pizza sauce
1 1/2 cups shredded mozzarella cheese (or Italian cheese blend)
Preheat oven to temperature as directed for crust.  Brown sausage in a pan, drain off grease.  Set aside.  In the same pan, melt butter over medium heat.  Scrape up browned bits from the pan.  When butter has melted, add onions.  Cook onions, stirring every few minutes, until caramelized.  If desired, sprinkle with a pinch of salt and sugar about 5 minutes into cooking.  Once onions have caramelized, set aside.  If using my crust recipe, pre-bake the crust about 2-3 minutes before topping.  Spread crust with sauce.  Layer with sausage, onions, and peppers.  Top with cheese.  Bake until peppers have softened and cheese is melted and bubbly, turning a light golden brown.  Let sit 2-3 minutes before slicing.
*I used half of each of four different colors:  green, yellow, orange, and red.
Serves 8.