Fried noodles are the best accompaniment to pot roast.  We're not talking about fried noodles in the sense of Pad Thai or another similar dish.  We're talking about egg noodles fried in butter.  They are chewy and crunchy, and perfect for soaking up extra gravy on a plate.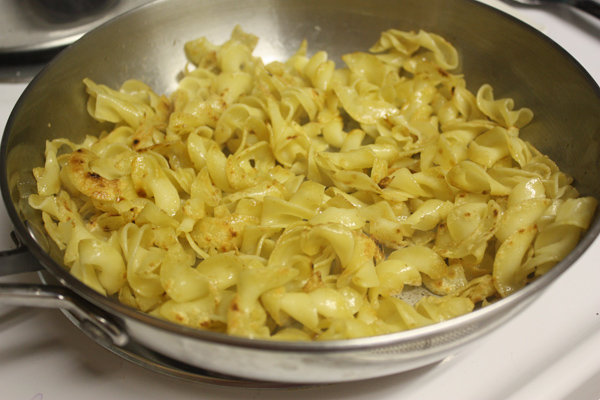 Here's all you need:  egg noodles and butter.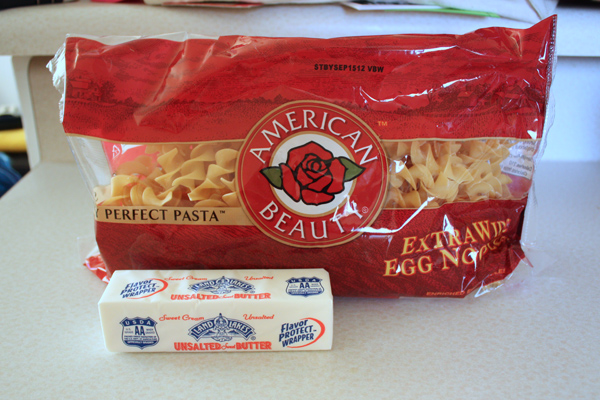 Start by cooking egg noodles until they are done.  Drain well.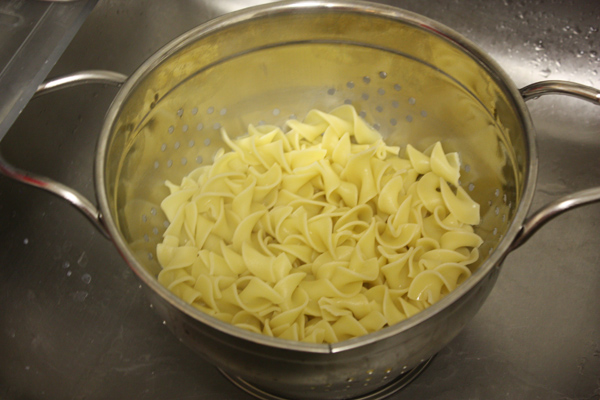 Heat up some butter in a pan.  Use salted butter if you have it.  But if you're like me and usually only have unsalted on hand, just add a little salt to the pan.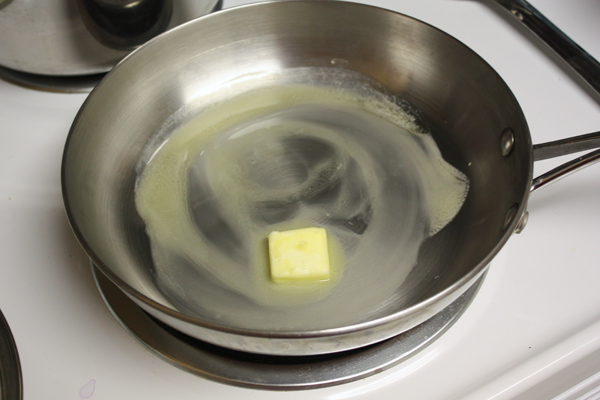 Add the noodles, but don't crowd the pan.  If you're going to be frying a lot, fry in several batches.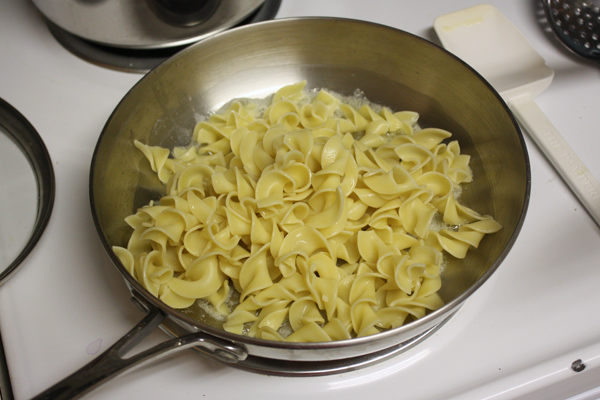 Here's the trick:  do not stir much.  You have to give the noodles time to get all blistered and crispy.  I would say it works to stir about every 2 to 3 minutes.
They are done when you can see dark golden crispy spots on the noodles.  They will not get completely crispy, as the curls in the noodles prevent this.  But you will see lots of blistered spots that look crunchy.  If you cook them too long, they will burn, so make sure to keep an eye on them.  Serve with your favorite meal, such as slow cooked pot roast with homemade brown gravy!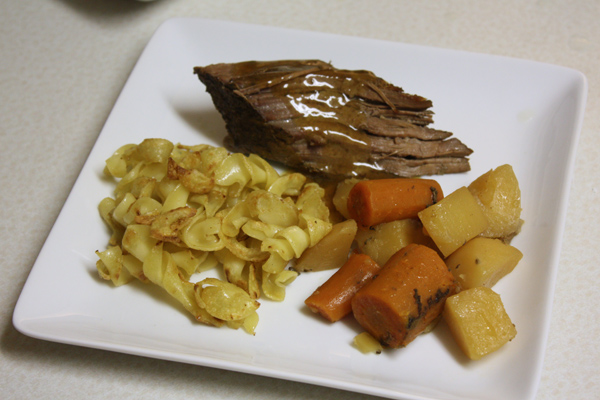 Fried Noodles
From the EHC Kitchen
Uncooked egg noodles
Butter
Measure 1/2 to 1 cup uncooked noodles and 1 tablespoon butter per serving.  Cook noodles as directed on package; drain well.  Melt butter in frying pan.  Add noodles.  Stir every 2 to 3 minutes, cooking until noodles have crunchy dark golden brown spots.  Noodles will be both crispy and chewy.  Serve immediately.