12 Days of Goodies: Oreo Truffles
:: Day Two of the 12 Days of Christmas Goodies 2010 ::
Oreo Truffles never cease to be a favorite of mine.  I mean, Oreo cookies and cream cheese?  How could that go wrong?!  These are so yummy and easy to put together that I make them several times a year, not just during the holidays.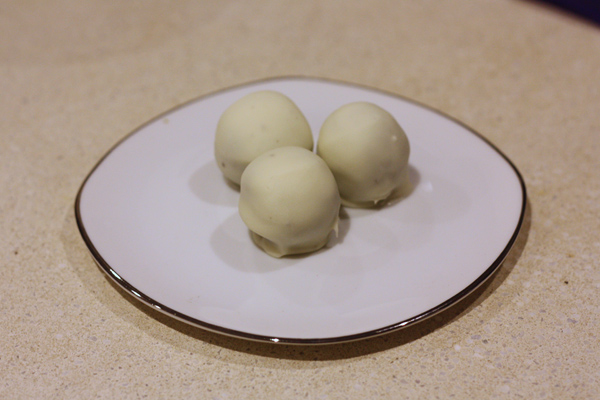 This is all you need, folks: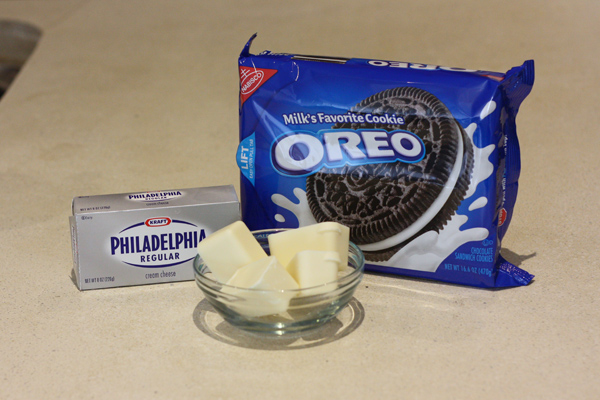 Start by grinding up a package of Oreo cookies.  I like to use a food processor, as it makes the crumbs nice and fine.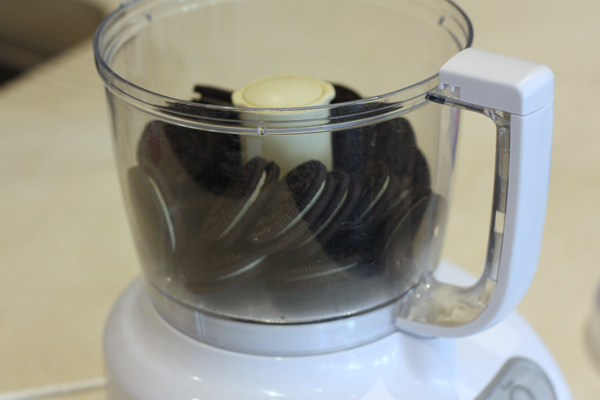 Add a brick of room-temperature cream cheese to the cookie crumbs and smush it all together until it's well combined.  I much recommend a bowl with higher sides than the one I used.  Smushing is a messy job, and a high-sided bowl will much better contain it!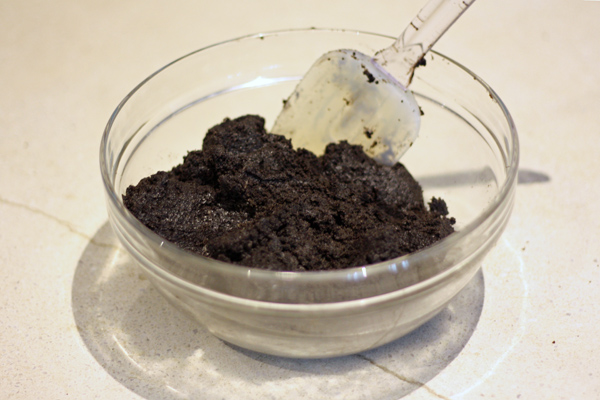 Now it's time to roll it out.  I like to use a small cookie scoop so that they are uniform in size.  Place them on a silicone mat or a waxed-paper-lined cookie sheet.  Pop them in the freezer and take a short break.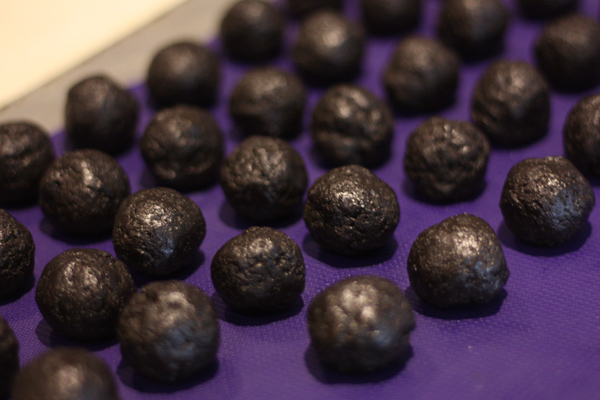 Melt the almond bark.  I like to use a double-boiler.  You don't have to have an actual "double-boiler".  Just use a glass bowl that fits on top of a saucepan of yours.  Mine happens to be one of my nesting glass bowls, and my small saucepan.  Make sure the boiling water doesn't touch the bowl, however.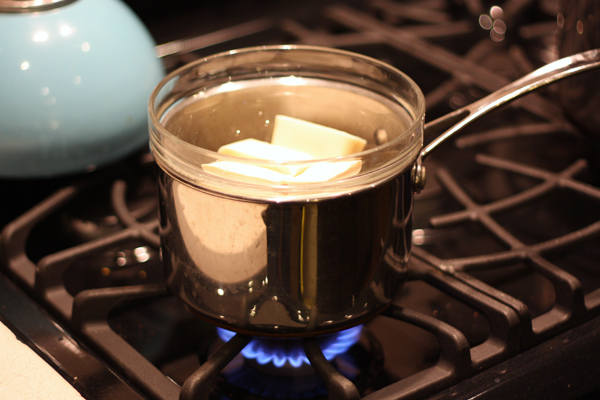 Dip each orb of deliciousness in the almond bark and place back on the mat.  They don't need to look perfect.  They're homemade after all!  After the bark hardens, transfer to an airtight container and store in the refrigerator… if they make it there

  You can also use other colors/flavors of bark to decorate the tops, but I think they look like little snowballs in plain white.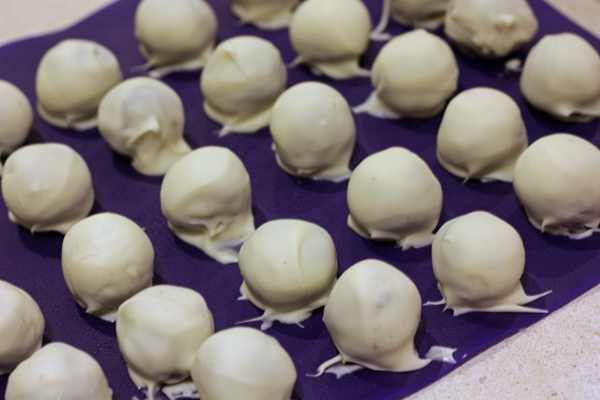 Oreo Truffles
Adapted from Kraft Recipes
1 18 oz package of Oreo cookies
1 8 oz package of cream cheese, softened
white or chocolate almond bark
Finely crush Oreo cookies.  Mix together cream cheese and cookie crumbs until well-blended.  Shape into 1-inch balls, and place on a cookie sheet covered in waxed paper or a silicone mat.  Freeze for 15-20 minutes until firm.  Melt almond bark as directed on package in microwave or a double-boiler.  Dip each ball in almond bark, and place on waxed paper or silicone mat.  When coating has hardened, store truffles in an airtight container in the refrigerator.
Makes about 3 1/2 to 4 dozen.