12 Days of Goodies: Peanut Butter Fudge
:: Day 4 of the 12 Days of Christmas Goodies 2010 ::
Peanut butter fudge is such a treat!  It's so rich and creamy… If it weren't almost entirely sugar, I would make it year round!  This particular recipe makes a lot of fudge, so it's great to share with family and friends, or anytime you are sharing with a large crowd.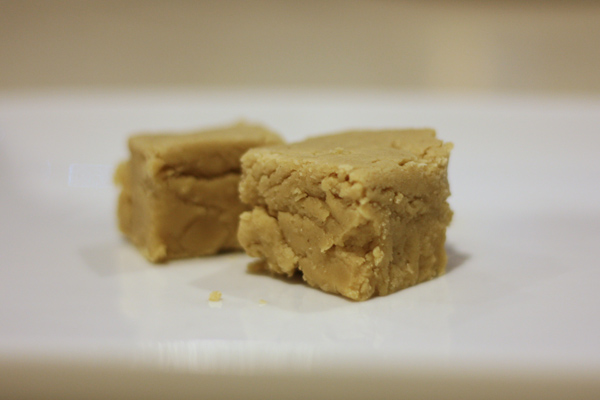 Begin by gathering together your ingredients.  You will also want to measure everything ahead of time, so that you can add them quickly.  Making fudge requires your full attention, so you'll want to have everything handy and ready to go.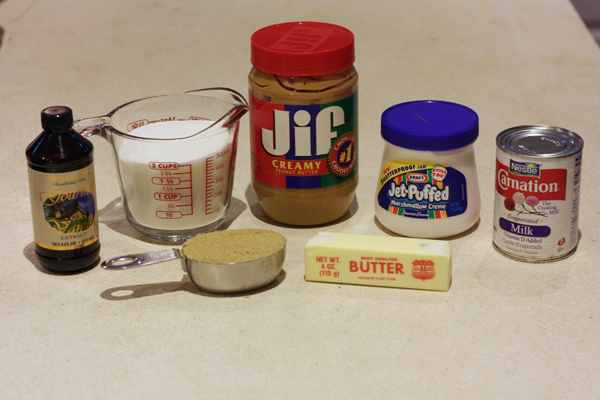 Start with the evaporated milk, sugars, and butter in your saucepan.  Cook those over medium heat and don't stop stirring.  It does not need to be a vigorous stir, but don't leave it alone either.  The mixture will cook until it reaches 234 degrees F, which will take about 7 to 10 minutes.
When it reaches 234 degrees, remove it from the heat and stir in the marshmallow creme.  You can stir faster here to get it incorporated quickly.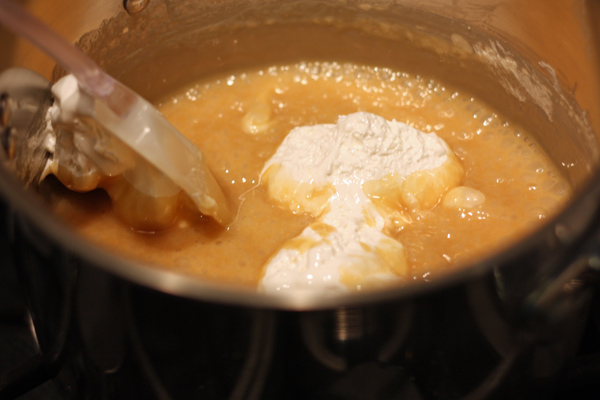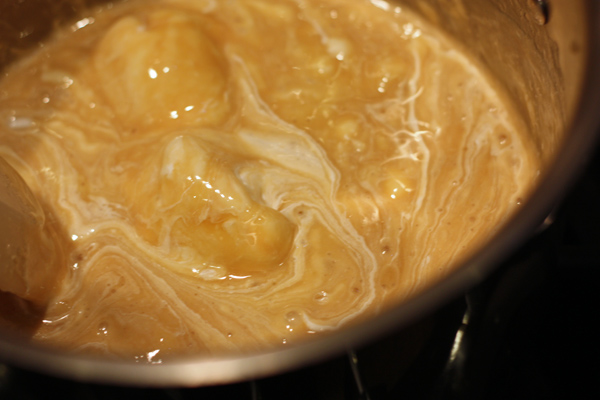 After that, stir in the vanilla and peanut butter.  Work quickly before the mixture starts to set up.  Pour into a buttered dish and cool.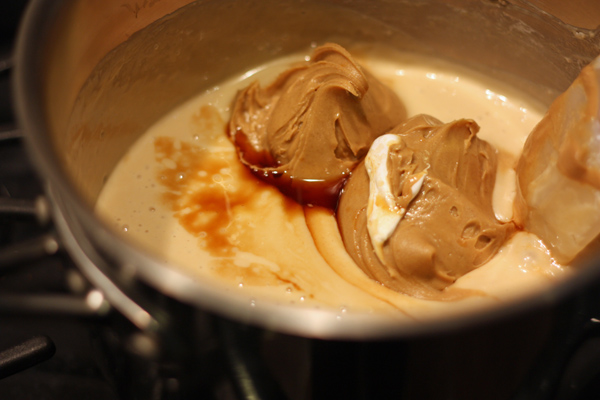 Enjoy with PLENTY of people, because this recipe makes a lot!
Peanut Butter Fudge
From my mother-in-law's recipe file
4 cups white sugar
1 cup packed brown sugar
1/2 cup butter
1 12 oz can evaporated milk
1 7 oz jar marshmallow creme
1 16 oz jar peanut butter*
1 teaspoon vanilla extract
Butter a 13″x9″ dish.  In a heavy saucepan, heat sugars, butter, and evaporated milk over medium heat.  Stirring constantly, bring to a boil.  Boil and stir for about 7 minutes, or until candy thermometer reads 234 degrees F.  Remove from heat and stir in marshmallow creme.  Once well incorporated, stir in peanut butter and vanilla until smooth.  Pour into dish and allow to cool before cutting into squares.
*I believe this is approximately 2 1/2 cups.
Makes at least 24 servings.