In the middle of winter, when you are longing for the warm days of summer and the nights of sitting by a campfire toasting marshmallows, make these cookies to tease your taste buds into thinking you are there!  They have all of the great flavors of s'mores, in that amazingly portable cookie form.
I must begin by warning you… These cookies are a little bit of a mess to bake.  The marshmallows take on a life of their own in the oven.  I really don't recommend this recipe if you don't have a nice silicone baking mat upon which to bake these goodies.  I suppose you could try parchment paper, or extremely well-greased cookie sheets, but don't say I didn't warn you!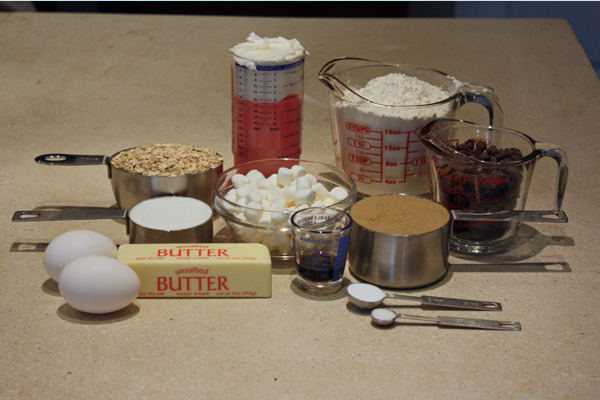 As with most cookie recipes, begin by beating together the butter, shortening, and sugars.  Let the mixer go for a minute or two extra once you think it looks light and fluffy.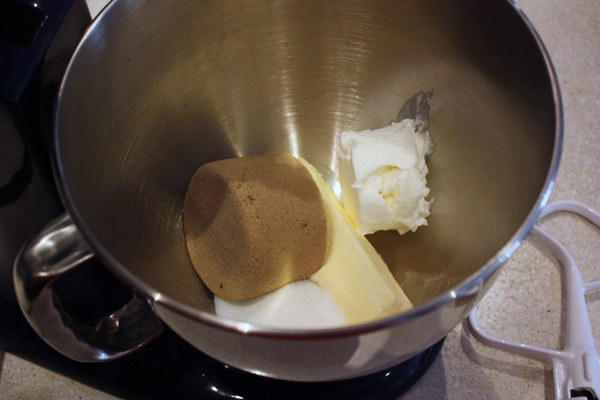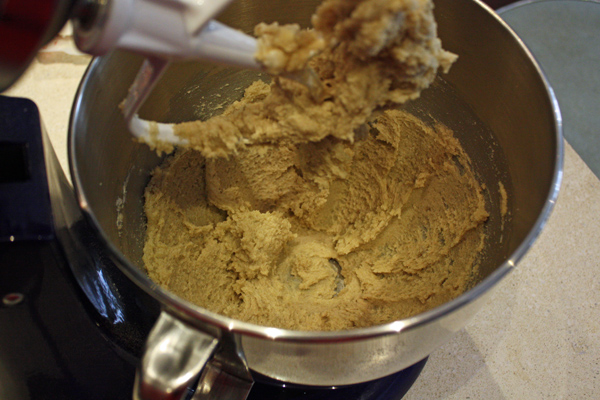 Add the eggs one at a time, beating well after each is added.  Then, beat in the vanilla.
Next, add your flour, baking soda, and salt.  Beat together just until blended.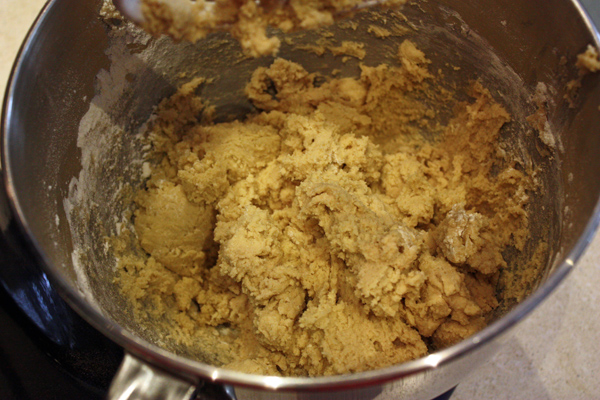 Mix in the oats, chocolate chips, and marshmallows by hand.  This helps you to keep from over-mixing the cookie dough.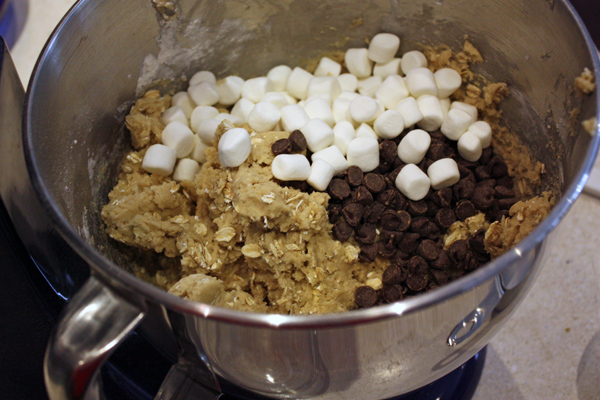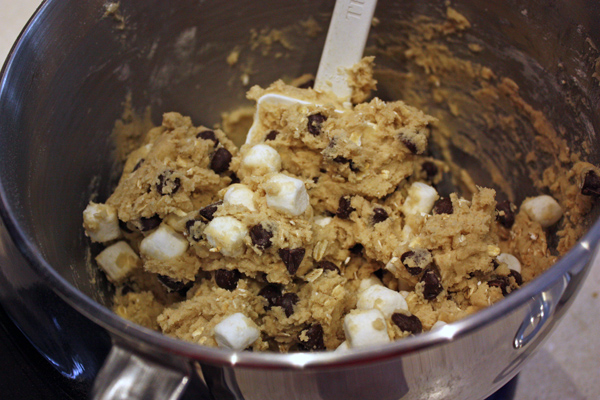 Drop the cookies by large spoonfuls onto silicone mat-lined baking sheets.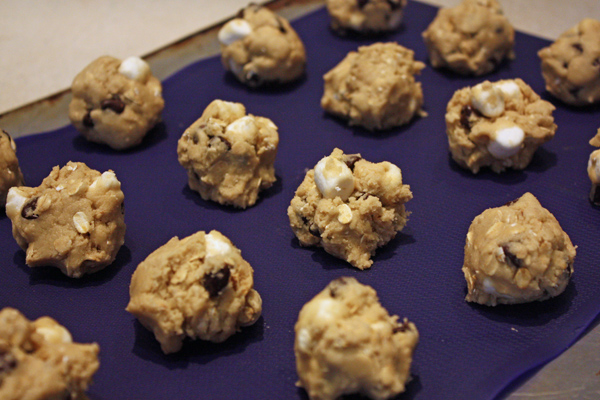 Bake until cookies become a light golden brown.  The marshmallows may be a little runny in some of the cookies, but that's okay.  The cookies will be puffy when you take them out of the oven.  Let the cookies cool for several minutes (this allows the  marshmallows "set" again) before you attempt to move them from the sheets.  The cookies will deflate a bit while they cool, and that's perfectly normal.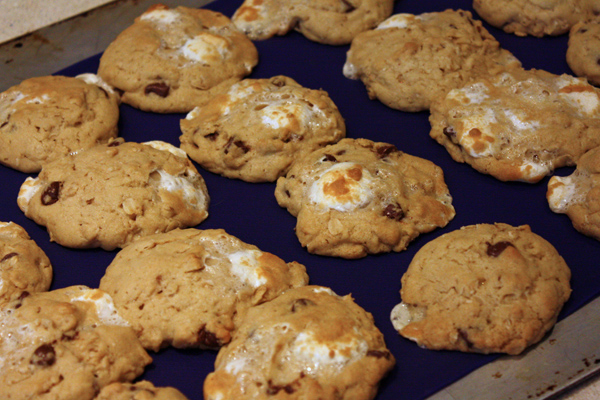 Let me know if you try these with something other than silicone mats and how it works out for you!
Oatmeal S'more Cookies
Adapted from Taste of Home
1/2 cup butter, softened
1/2 cup shortening
1 cup packed brown sugar
1/2 cup sugar
2 eggs
1 1/2 teaspoons vanilla extract
2 1/4 cups all-purpose flour
1 teaspoon baking soda
1/4 teaspoon salt
1 cup old-fashioned oats
1 cup (6 oz) semi-sweet chocolate chips
1 cup miniature marshmallows
Preheat oven to 350 degrees F.  In a large mixing bowl, beat together butter, shortening, and sugars.  Add eggs one at a time, mixing well after each addition.  Mix in vanilla extract.  Add flour, baking soda, and salt and mix just until blended.  Stir in oats, chocolate chips, and marshmallows.
Line a baking sheet with a silicone mat.  Drop cookies by spoonfuls on baking mat, about 2 inches apart.  Bake at 350 degrees F for 11 to 13 minutes.  Let cool on pan a few minutes before transferring to wire racks to cool completely.  Store in an airtight container.
Makes 3 1/2 to 4 dozen cookies.
Leave a Reply