You may be asking yourself, "Why is this recipe called Puppy Chow?"  And the truth is, I have no idea why we call it that.  What I do know, is that it's a quick, easy, kid-pleasing snack.  You can throw it together in a matter of minutes.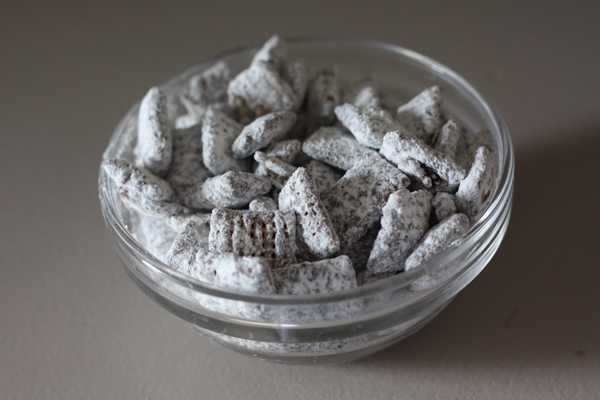 Here's what you need…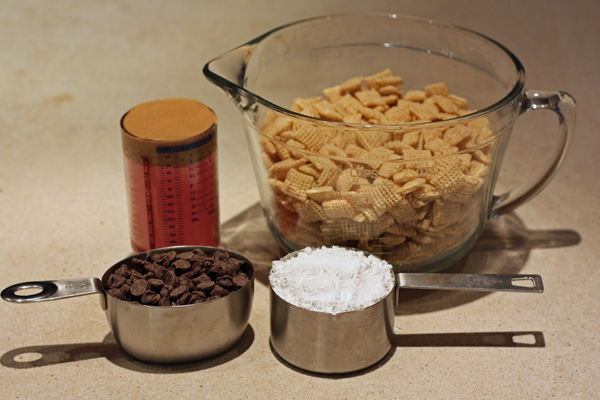 Heat the chocolate chips in the microwave for a minute on high.  They won't look much different.  Stir well, then heat for 30 seconds at a time until they're melted, stirring between each heating.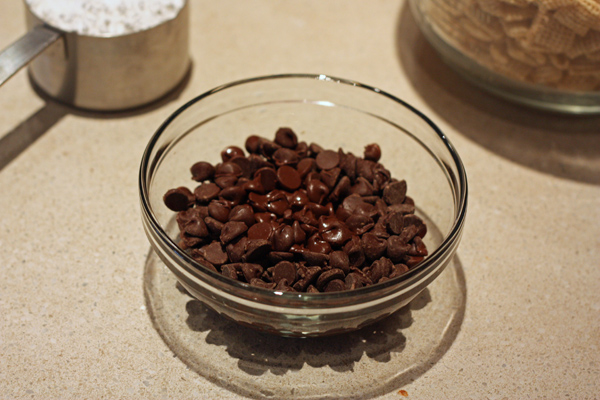 After the chocolate has melted, stir in the peanut butter and mix well.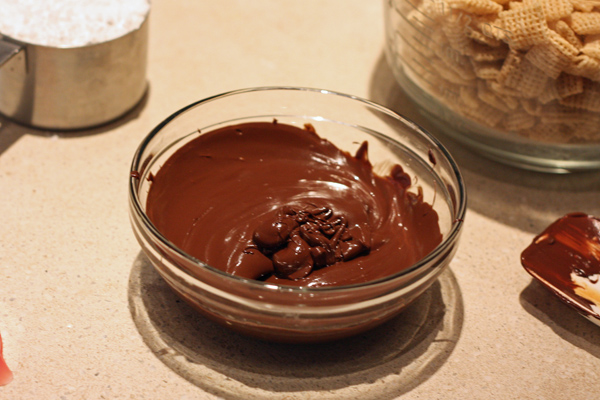 Pour the chocolate and peanut butter mixture over the cereal in a large bowl.  Stir, the stir some more.  Keep stirring until it's really well coated.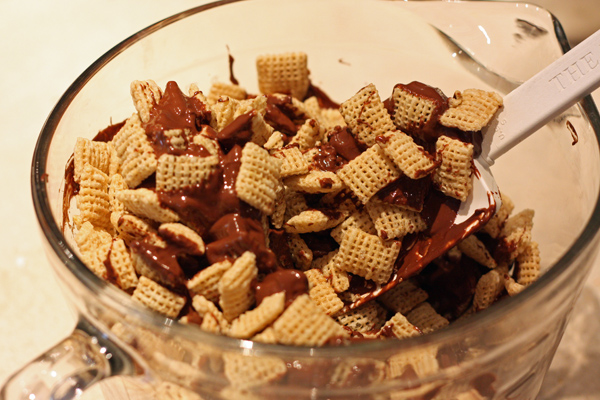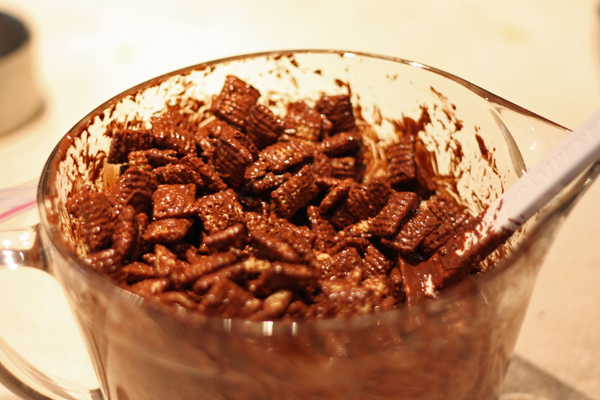 I like to add the powdered sugar in two parts, half on the bottom, half on the top.  Toss the cereal until it's well-coated.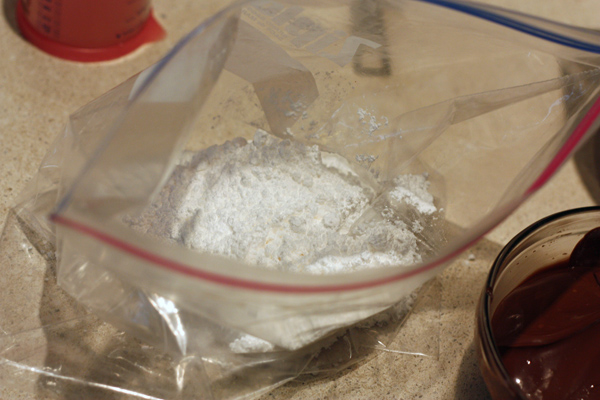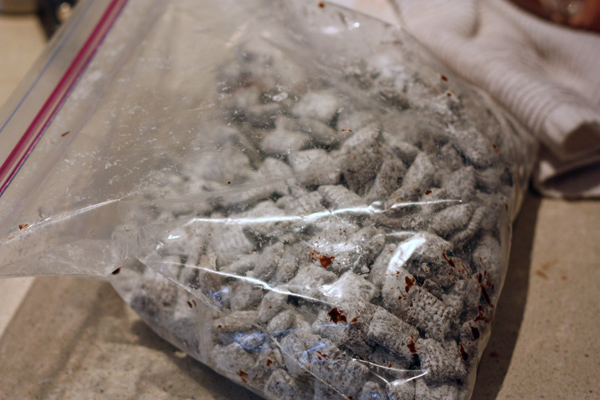 Puppy Chow
Adapted from Kellogg's
6 cups rice or corn cereal, such as Corn or Rice Chex, or Crispix
1 cup semi-sweet chocolate chips
1/4 cup creamy peanut butter
1 cup powdered sugar
In a microwave safe bowl, melt chocolate chips on high for 1 minute.  Stir well.  Heat on high for 30 second intervals, stirring after each heating, until melted.  Stir in peanut butter.  Pour chocolate over cereal in a large bowl.  Stir well to coat.  Pour 1/2 cup powdered sugar into a zippered plastic bag.  Add coated cereal, then remaining 1/2 cup of powdered sugar.  Toss to coat.  Store in a sealed container in the refrigerator.
Makes 6 cups.