A few months ago, I introduced you all to White Chocolate & Cranberry Oatmeal Cookies.  I mentioned that the recipe is quite versatile, and you can make it into several different kinds of cookies.  As Oatmeal Scotchies are one of my favorite cookies, I wanted to make sure these cookies got a post of their own!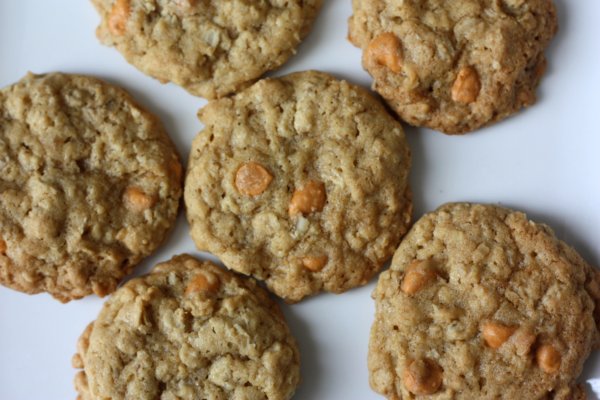 For detailed, step-by-step shots of this recipe, please see the White Chocolate & Cranberry Oatmeal Cookies post.  Except, when you are adding the "ingredients of your choice", mix in about 2 cups of butterscotch chips.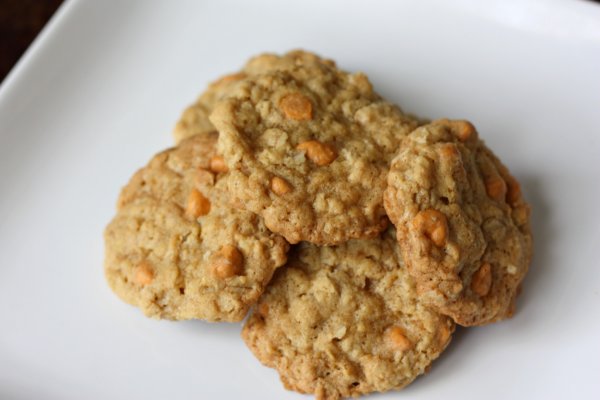 What I often do is make the whole recipe of this cookie, and then divide up the dough, either in halves or thirds.  I'll then add different things to each part, and sometimes leave the extras out for just plain oatmeal cookies.  You can get a lot of variety out of one dough!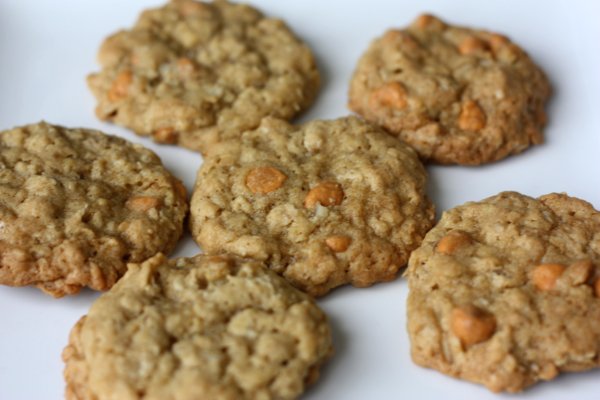 Oatmeal Scotchies
From your Everyday Home Cook

1 cup butter, room temperature
1 cup white sugar
1 cup brown sugar, packed
2 eggs
1 teaspoon vanilla extract
2 cups all-purpose flour
1 teaspoon baking soda
1 teaspoon salt
1 1/2 teaspoons ground cinnamon
3 cups oats (old fashioned or quick cooking)
2 cups butterscotch chips
In a large mixing bowl, combine butter and sugars.  Beat until fluffy.  Add eggs and vanilla.  Beat until well mixed.  Add flour, baking soda, and salt.  Mix just until blended.  Stir in oats and butterscotch chips.  Scoop out onto an ungreased cookie sheet.  Bake in a preheated 375 degree F oven for 8 to 10 minutes.  Let cool on cookie sheet for a few minutes before removing to a wire rack to cool completely.  Store at room temperature in an airtight container.
Makes about 6 dozen.
Leave a Reply