Barbecue Chicken Pizza is an excellent way to make a little bit of leftover chicken go a long way.  I crafted this pizza after that of a certain pizza chain, and I think you'll enjoy this adaptation!  Of course, you can always adjust the toppings to suit your tastes, and to fit what you have on hand!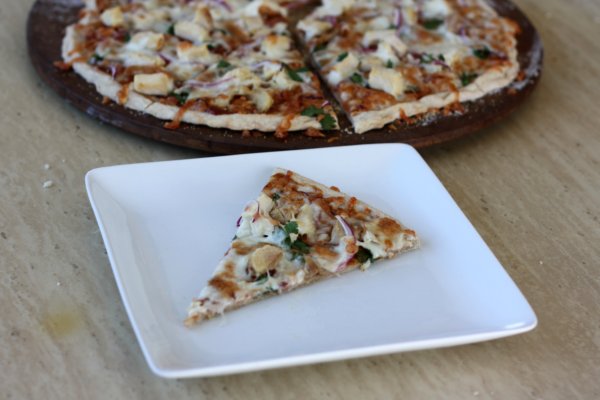 This is a simple pizza with only 4 toppings: chicken, red onion, cilantro, and cheese.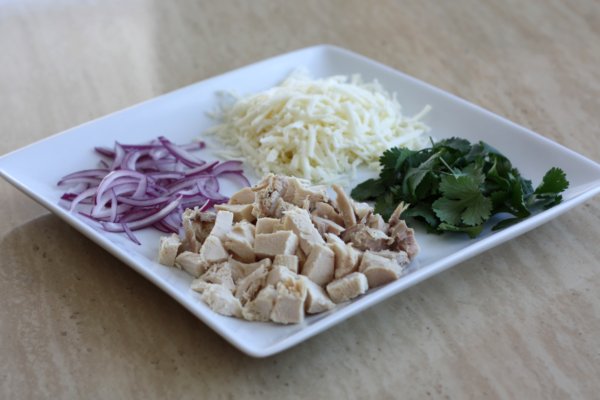 Start with a great pizza dough. With my recipe, you'll want to pre-bake it a little to get the crust going.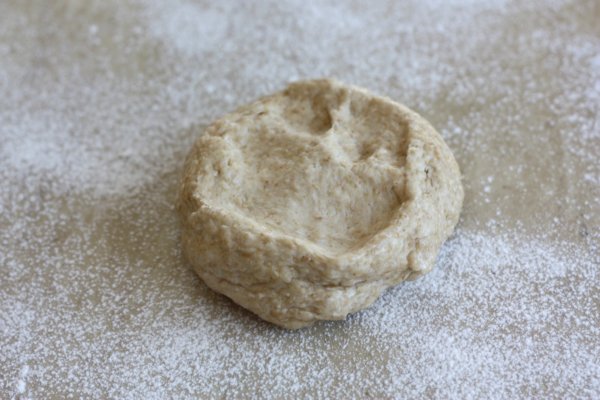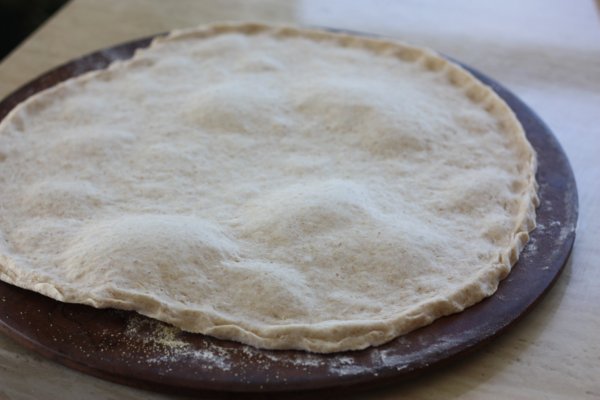 Lightly press out the air if you want it to be less puffy.
Next, you'll need a great barbecue sauce.  We happen to love Curley's in our house.  It's the only sauce I'll pay full price for!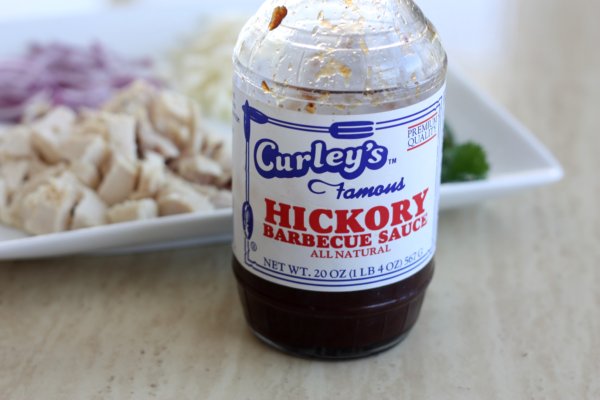 Top that with chicken, thinly sliced red onion, cilantro, and mozzarella.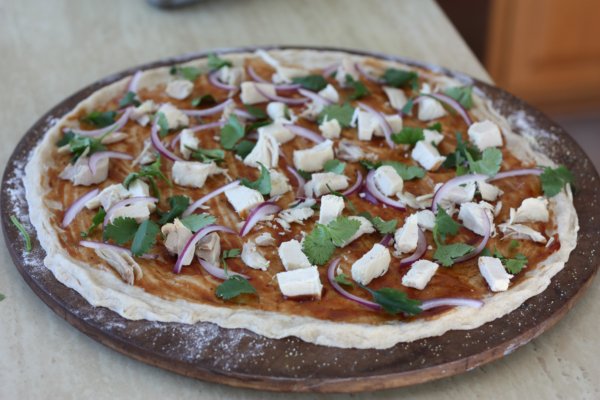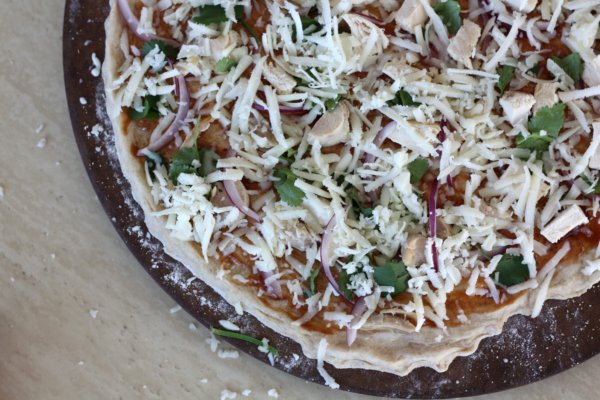 Bake it in a hot oven to melt the cheese and finish baking the crust.  Let it cool for a few minutes before slicing, and then enjoy!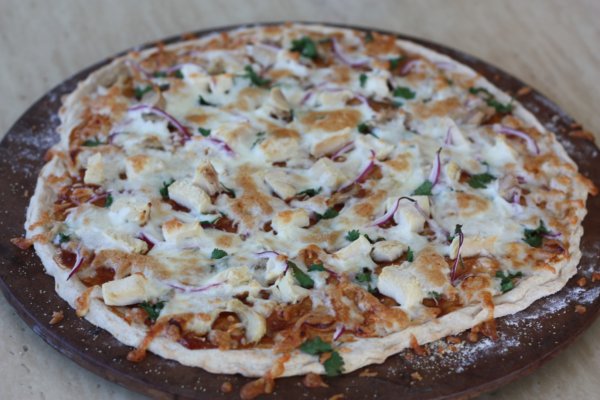 Barbecue Chicken Pizza
From your Everyday Home Cook
1 cup chicken, cooked and cubed or shredded
1/4 cup thinly sliced red onion
1/4 cup fresh cilantro
1 heaping cup shredded mozzarella
1/4 cup barbecue sauce
1 pizza crust
Pre-bake pizza crust, if desired.  Top with barbecue sauce, chicken, onion, cilantro, and cheese.  Bake for 8 to 10 minutes, until cheese is melted and bubbly.  Let cool for about 5 minutes before slicing and serving.
Makes 4 to 6 servings.